Current situation
(UPDATED 11-2010) Being a part of the Neštěmice municipal district of the City of Ústí nad Labem, Krásné Březno has  about 15 000 residents. It is located on the left bank of the River Elbe, approx. 3 km east of the city centre. It seats a ZOO, brewery, Land Registration Authority, restaurants, bowling facility, hotels, the Krásné Březno manor house and the St. Florian Church – a national cultural sight.
Ústí nad Labem inhabitants tend to avoid this neighbourhood, which might become the second city centre. The old, very often abandoned industrial legacy, building yards, and underused premises are of particular interest to minor retailers or unwelcome visitors. However, this location offers various uses. A number of successful companies are based in this neighbourhood.
Krásné Březno has excellent conditions for conducting business. Traffic accessibility, the wharf and the city centre in close proximity are undoubtedly very attractive. On the other hand, the unpleasant environment often discourages a number of those interested in conducting business and living here. The objective of the revitalisation project is to improve the neighbourhood to create a clean, green and entrepreneur & resident-friendly environment, and certainly, to change how it is appreciated by people. The location of Krásné Březno on the bank of the River Elbe is one of the biggest opportunities that should be utilised. A neighbourhood attractive for conducting business and also attractive for living and water recreation activities.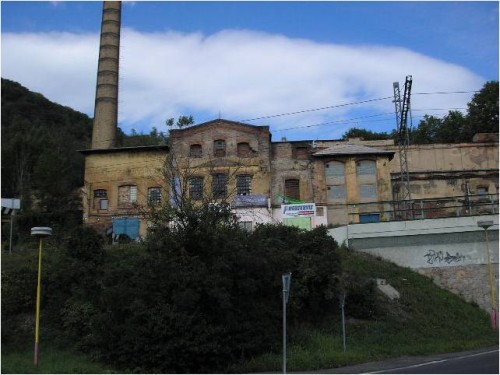 Former dominating buildings of Krasne Brezno, a chateau and a church, had been under decline for a long time. Yet the Czech government listed it under national cultural monuments in 2008. A valuable historical zone is formed od the church jointly with the chateau, where regional conservationists will move to after its reconstruction from rented seat in Usti centre.
Saint Florian's church in Krasne Brezno, originally chateau chapel, built  1601 to 1603 represents unique example of Saxonian renaissance supported by Luther nobelty. The importance of the buildings in art context extends Czech Republic area.
Currently the church and the chateau is being refurbished. The photos enclosed had been taken 18th October, 2010.